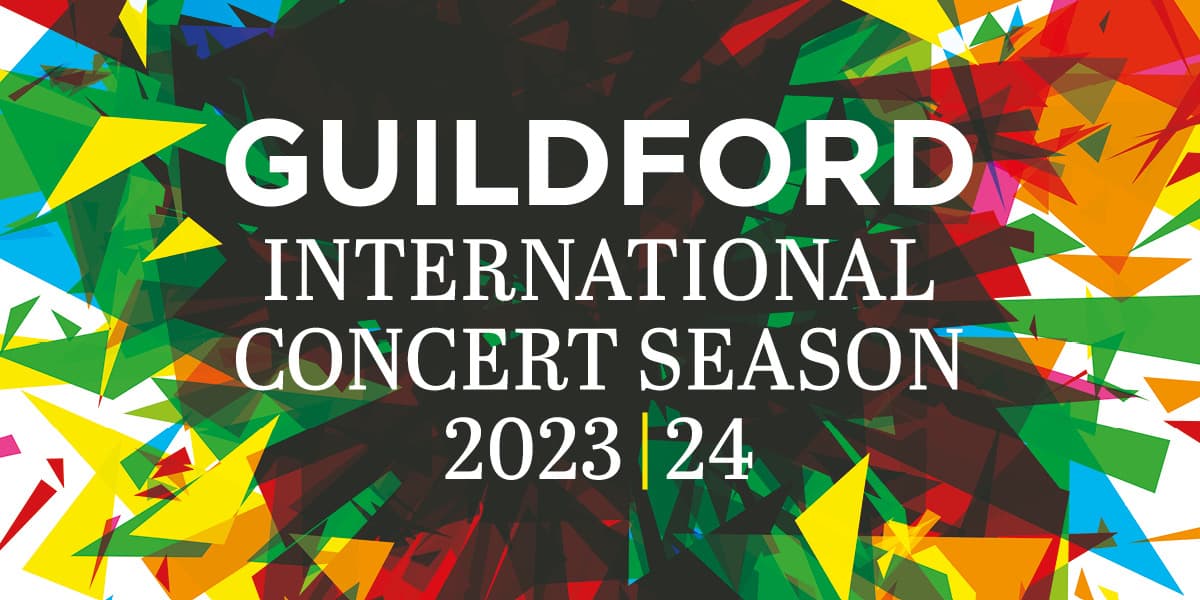 Join us in our 12th year showcasing the best in classical music from around the world.
G Live and IMG Artists are delighted to announce the programme for the Guildford International Concert Season 2023/2024. Join us in welcoming renowned orchestras, award-winning soloists and esteemed conductors from around the world to perform on our main stage. As ever, the Season provides a wonderful opportunity to see world-class musicians right here in Guildford.
Book Multi-Concert Subscriptions Tickets
---
About the Season
Featuring six exceptional concerts our season opens with the Concerto Budapest Symphony Orchestra returning to G Live with a programme featuring Mozart, Bartok and the "Eroica" Symphony, one of Beethoven's most celebrated works.   In October, alongside Sibelius' stirring and patriotic Finlandia, the National Symphony Orchestra of Ukraine celebrates Ukrainian composer Borys Lyatoshynsky with his Symphony No. 2. Always a highlight, our friends from the Royal Philharmonic Orchestra join us for two concerts this season, with works including Rachmaninov's Rhapsody on a Theme of Paganini and Dvorak's New World Symphony.  Making their G Live debut, we welcome the English Piano Trio, who present Beethoven: The Man and his Music. Narrated by Christopher Ravenscroft and Ann Penfold, rediscover some of Beethoven's best-loved pieces. As a season finale, British violin virtuoso Chloe Hanslip joins the Czech National Symphony Orchestra for one of classical music's most beloved pieces, Bruch's Violin Concerto, in a concert that also features Smetana's The Moldau.  This season we are delighted to welcome Scala Radio as our media partner for the Guildford International Concert Season, and are proud to introduce The Cheryl King Trust as our charity partner.  The Trust's aim is to remove the financial barriers that prevent young people in Surrey learning a musical instrument. Providing bursaries for instrument and singing lessons, as well as grants to local music ensembles, G Live hopes to shine a spotlight on their work, and to inspire more young people across Surrey to experience the joy of making music. 
Please join us, to celebrate first-class classical music in Guildford.
---
Sibelius: Finlandia National Symphony Orchestra of Ukraine
Friday 20 October 2023, 7.30pm
Under Music Director, Volodymyr Sirenko, the National Symphony Orchestra of Ukraine will perform Sibelius' Finlandia, which the composer wrote in response to the Russian invasion of Finland. This will be followed by the Symphony No. 2 by the greatest of all Ukrainian composers, Borys Lyatoshynsky. The orchestra will also perform Strauss's dramatic Don Juan and Antonii Baryshevskyi will play Beethoven's ethereal Piano Concerto No. 4. 
Find out more and book tickets
---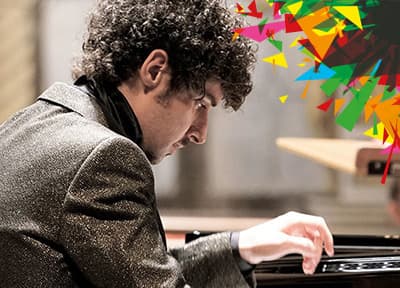 Rachmaninov: Rhapsody On A Theme Of Paganini  Royal Philharmonic Orchestra 
Friday 10 November 2023, 7.30pm
The stage is set by Wagner's ethereal Prelude to Lohengrin where Wagner uses music to magically depict the Holy Grail descending from heaven to earth. Pianist Federico Colli joins the orchestra for Rachmaninov's much-loved Rhapsody on a Theme of Paganini – an ode to what has to be one of the most instantly recognisable themes of the repertoire. To close the concert, Brahms' Symphony No. 2 stands out as one of his greatest musical achievements.
Find out more and book tickets
---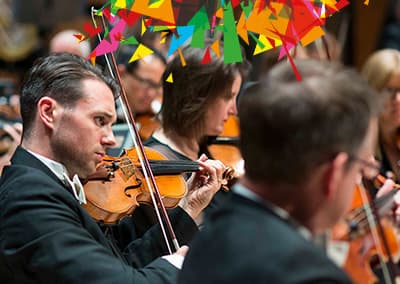 Dvořák: New World Symphony Royal Philharmonic Orchestra
Saturday 24 February 2024, 7.30pm With its rousing tunes and sweeping drama – Dvořák's Symphony No. 9, 'From the New World' is a favourite with audiences around the world. It's the exuberant ending to a concert that begins with Beethoven's extraordinary story of courage, struggle and freedom – the soul-stirring Leonore Overture No. 3. Zlatomir Fung then brings all his brilliance, grace and wit to Haydn's perfectly-cut jewel of a Cello Concerto, under the baton of Shiyeon Sung. Find out more and book tickets
---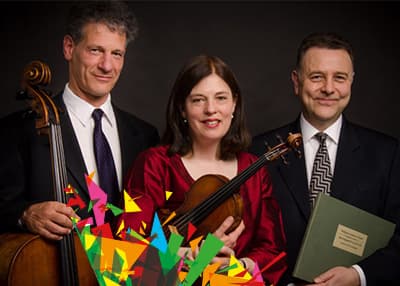 Beethoven: The Man And His Music English Piano Trio
Thursday 11 April 2024, 7.30pm
Many regard Beethoven as the greatest composer who ever lived. Tormented by deafness throughout much of his adult life, Beethoven managed to compose some of the most significant and dramatic music in Western culture. Combining contemporary accounts and letters with key repertoire from his great piano trios and most beloved piano sonatas, this promises to be a fascinating exploration of Beethoven's iconic life and music.
Find out more and book tickets
---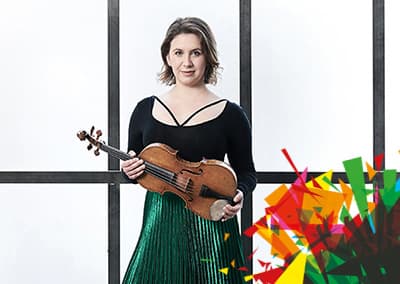 Bruch: Violin Concerto Czech National Symphony Orchestra
Friday 17 May 2024, 7.30pm
We end our season in a celebratory mood with a performance by one of the most popular European orchestras, the Czech National Symphony Orchestra. The programme begins with Smetana's delightful tone poem The Moldau, followed by Bruch's ravishing Violin Concerto, performed by one of this country's most distinguished violinists, Chloe Hanslip. Under the baton of Ilya Mashkevich, the concert concludes with Dvořák's Symphony No. 8.